Want to start classes NOW? No problem.
Tuition will be pro-rated from the sign-up date for the current session.
New students encouraged to stop by and meet our staff.
We hold practices daily from 4-8pm
Looking forward to meeting you! :)
To REGISTER FOR CLASS please find a class suitable for your child's age and activity. Click on the register link and follow on screen instructions. Please note, your account or credit card will not be charged until the first day of classes.
Tots Classes Schedule
The "Tot" Programs for the walking tot and their parent. Tots will enjoy soft, fun, interesting and colorful adventure throughout the gym. This program is geared for children ages 18 months - 36 months. Class focuses on learning social skills through development of basic motor skills, coordination, balance and strength. Each class begins with a group warm-up on the floor exercise area, then an obstacle course for challenging the tots by crawling, climbing, rolling, jumping and proper landing positions. Each child receives a sticker or stamp at the completion of the class. All our "Tots" classes are 30 minutes.

Preschool Classes
The "Preschool" Program is for ages 3-5. Children will explore challenging gymnastics and age appropriate motor skill combinations. The class begins with a warm-up stretch and finishes with basic core conditioning exercises. There will be 2 or 3 rotations on the gymnastics equipment which includes low balance beam, low single bars, trampoline and the tumble track. All our Preschool classes are 40 minutes.

Boys Classes
Boy's gymnastics features six competitive events compared to the four in girl's competition. The two sports feature some overlap with the vault and floor exercise events. But once boys move past the earliest stage in their development, they must begin learning skills specific to men's competition: the still rings, pommel horse, parallel bars and horizontal bar.Boys can progress quickly while following the Basic Skills Achievement Program designed by USA Gymnastics and practicing one or two hours per week. Once the basics are mastered, gymnasts can set their goals for climbing the competitive ladder.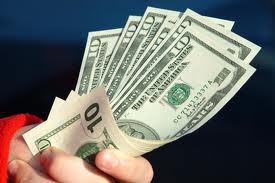 Refer a friend and get $10 Synergy Bucks applied to your account .
Fine print: Your friend(s) have to sign up for a class and mention your name for you to receive "Synergy Bucks". Unlimited credits!